Tepache is a popular Mexican drink made from ripe pineapples fermented in water medium to make a tangy refreshing beverage rich in vitamin C and healthy enzymes. With abundunt pineapple available Tepache was an obvious choice as a part of fun experiments in South America. MAVI's Tepache tastes like a sweet tangy pineapple juice rich with spicy undertone.


ORIGIN
Its origin lies in the Aztec times, when fermentation was the way of preservation and also a way to increase the nutrient value of food. It became part of the mexican culture. People also started doing Alcoholic tepache by making a Beer Shandy.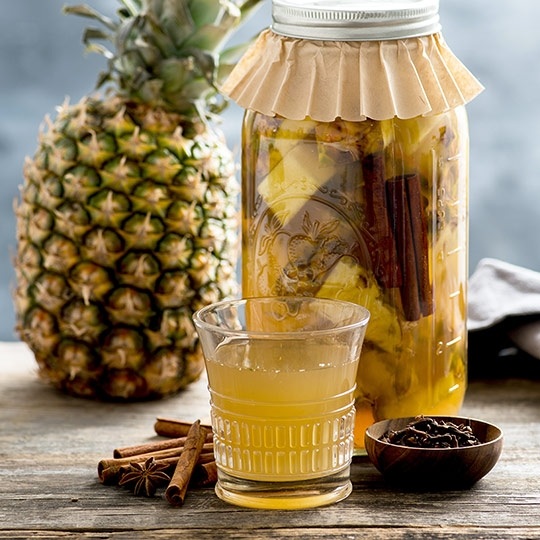 Improves gut health and immunity
Reduces bloating, indigeston, acidity etc
Boosts cardio vascular health.
Improves skin, nail, hair growth and quality
Detoxifies the liver and blood
Helps prevet cancer and aging.
Before meals as a probiotic
In the morning to ease the stomach
Between meals to help digestion
Post workout to re-energize and refresh
Can be used for making bread etc.
Mixer for Beer shandy and White spirit cocktails
Extremely low calories.
All organic ingredients
Raw & Unpasteurized
Available around the season
Non-alcoholic & Naturally carbonated
Vegan friendly & Lactose free